Collection:

Commercial Jobs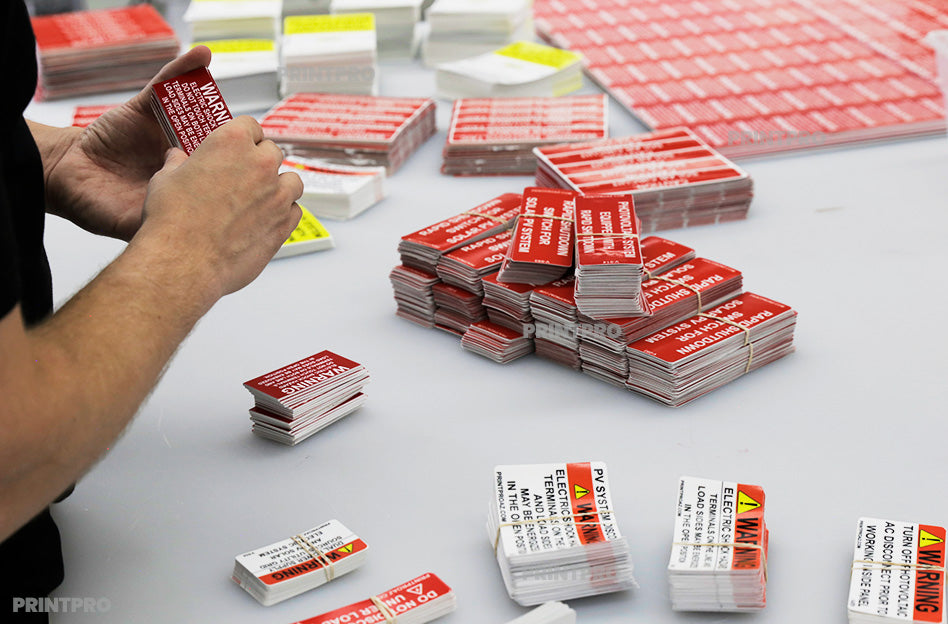 Fully Kitted out Jobs
We are a one stop shop supplying you with all labels needed for your job. We create all our labels in house to give you the best lead times in the industry.
Submit Your plans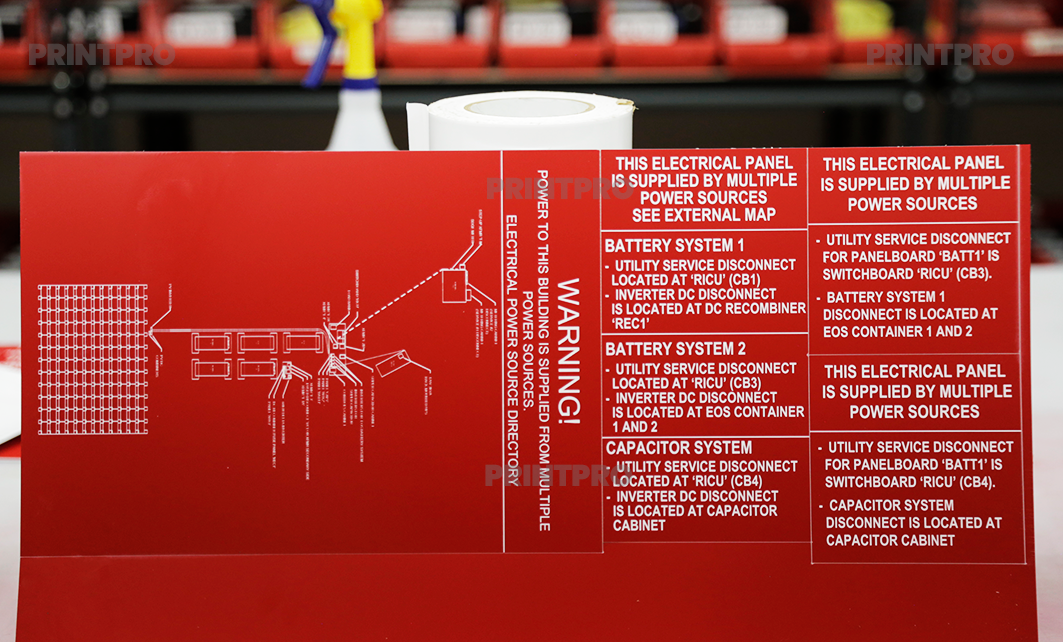 Cutting-Edge Customization
Laser precision cutting reflects our commitment to excellence. Tailored to your specific requirements, our custom-cut plastic tags offer clarity and durability for your most demanding projects.
Submit Your Plans
Elevate Your Commercial Game with Print Pro AZ
Ready to embark on a seamless commercial solar installation journey? With our unmatched expertise, swift turnarounds, and commitment to excellence, we're your ideal partner. Get in touch today and witness the Print Pro AZ difference!
What defines a commercial job in the context of your services?

A commercial job typically involves larger-scale installations and projects, such as for office buildings, warehouses, retail establishments, and other business-oriented settings, requiring specialized solar tags and electrical warning labels.
How do commercial jobs differ from residential ones?

Commercial projects often have a broader scope, may involve more complex electrical systems, and require a greater number of labels with specific regulatory compliances. Additionally, timelines, installation procedures, and logistical considerations may vary.
Can you handle bulk orders for commercial projects?

Yes, we specialize in catering to the needs of commercial projects, regardless of scale. Our infrastructure is equipped to handle bulk orders efficiently.
Are there specific NEC compliance requirements for commercial establishments?

Yes, commercial properties may have unique NEC compliance requirements. We ensure our labels and tags align with all current commercial codes and regulations.
Do you offer site-specific customization for commercial tags and labels?

Absolutely. We understand the importance of site-specific details and can customize labels according to the specifications of your commercial project.
How do you ensure the durability of labels for larger commercial installations?

All our labels, especially those designed for commercial use, are manufactured to withstand various environmental conditions, ensuring longevity and reliability in diverse settings.
Can you collaborate with our project managers and electricians directly?

Certainly. We prioritize seamless collaboration with your team, ensuring all labels are tailored to the project's exact needs.
Do you offer any discounts or special pricing for large commercial orders?

Yes, we provide competitive pricing for commercial orders, ensuring value without compromising on quality. For significant orders or long-term contracts, please reach out for custom quotes.
Can we schedule periodic shipments for ongoing commercial projects?

Yes, we offer scheduled shipments tailored to the timeline of your commercial project, ensuring timely deliveries as per project milestones.
Are there any case studies or references from past commercial projects?

We have collaborated with numerous businesses on their commercial installations. Please contact our team for specific case studies or references.